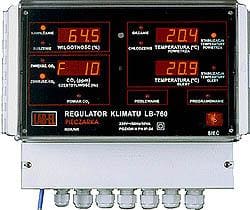 LB-760A
A set for mushroom cultivation - climate regulator LB-760 and LB-760A are designed for measurement and climate regulation (temperature, humidity, ...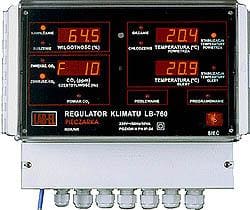 LB-760C
Zestaw do produkcji podłoża do uprawy grzybów. Jest przeznaczony do pomiaru, regulacji i rejestracji temperatury, stężenia tlenu i przewiewu w procesach fermentacji podłoża metodą "indoor" lub podczas przerostu podłoża w masie.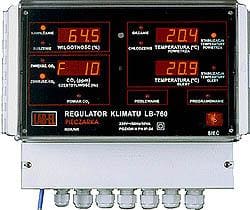 LB-760D
Do kontroli pracy chłodni przeznaczonej do przechowywania pieczarek i owoców zgodnie z wymogami HACCP. Pomiar, regulacjia i rejestracji wilgotności względnej powietrza w chłodni, pomiar i rejestracja temperatury powietrza w chłodni, pomiar i rejestracja dodatkowych 6 temperatur.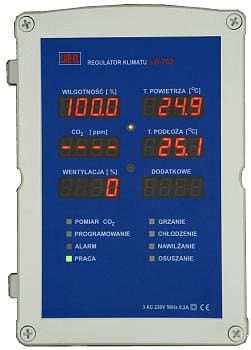 LB-762
Do sterowania halą uprawy pieczarek. Zapewnia wszystkie niezbędne pomiary oraz sterowanie odpowiednimi urządzeniami wykonawczymi w celu zapewnienia optymalnych warunków klimatycznych do uprawy grzybów. Możliwość sterowania wielu hal w jednym systemie, zdalny nadzór programem LBX.